Installation
The module installs as any other module: there is a zip file that can be installed through Prestashop's BackOffice, or extracted into modules directory, your choice.
What's wrong with Salesman/Merchant Account in Prestashop??
Problem No1 is that Salesman has too much power – he can manipulate with modules.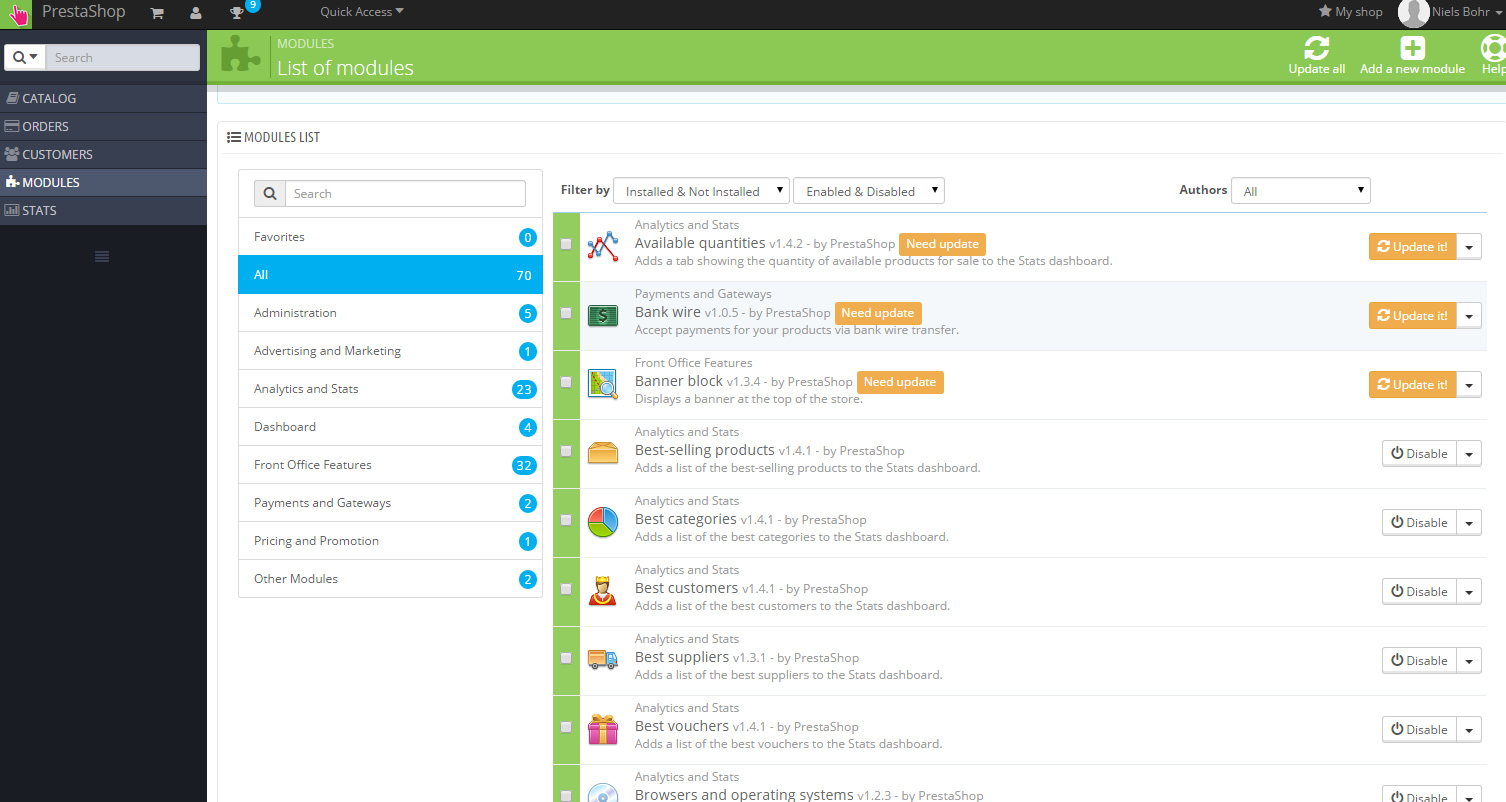 We want Salesman only to manage products, and not be able to change most of the website.
Also, adding products is slow and complicated.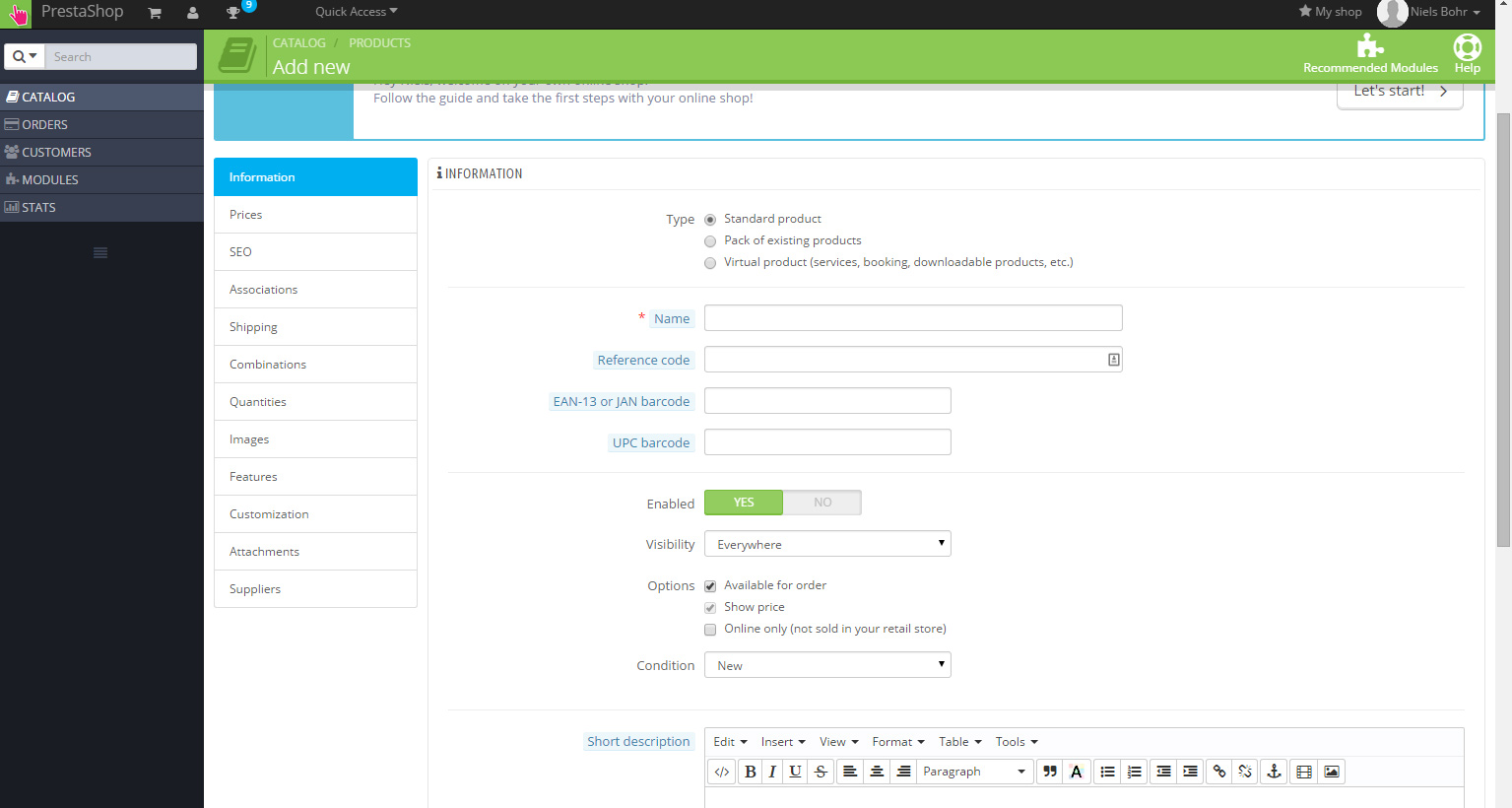 Salesman needs to go through various tabs, and save in order to proceed to the next tab.
What do admin and owner want for their salesman/merchant
Security: Not to touch modules or anything that might change the website
Ease of use: Intuitive way to add new products
Speed: Faster way to add new products
Solution: Merchant module
The only thing the Administrator must input is database access info and create user/pass for your Salesman.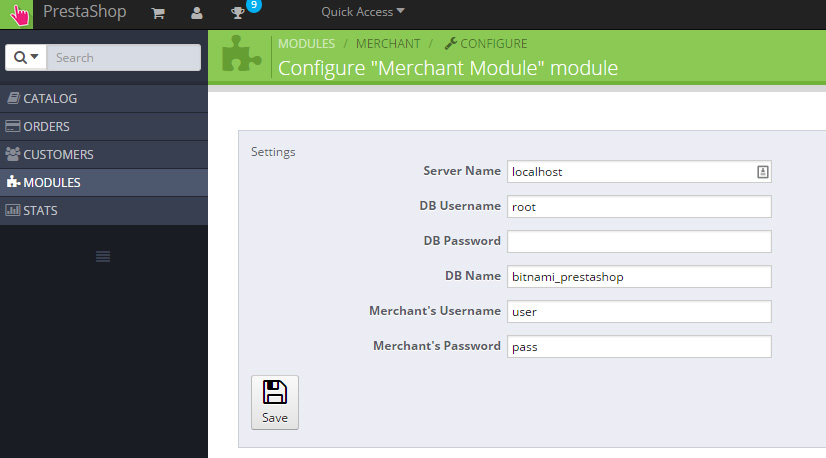 Salesman will go to the login page, no need to go to to the Prestashop's BackOffice.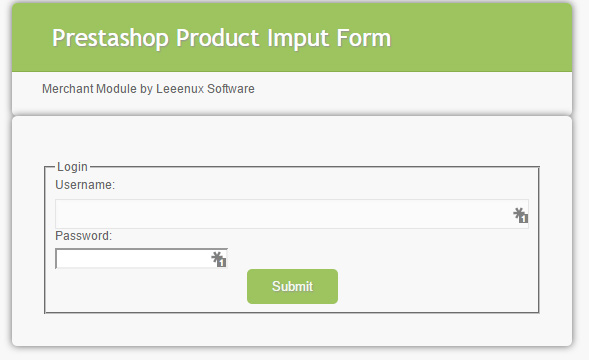 After he enters the user/pass Admin created, Salesman will proceed to the form.
Everything needed to add a product is on one page, as it can be seen from the image below.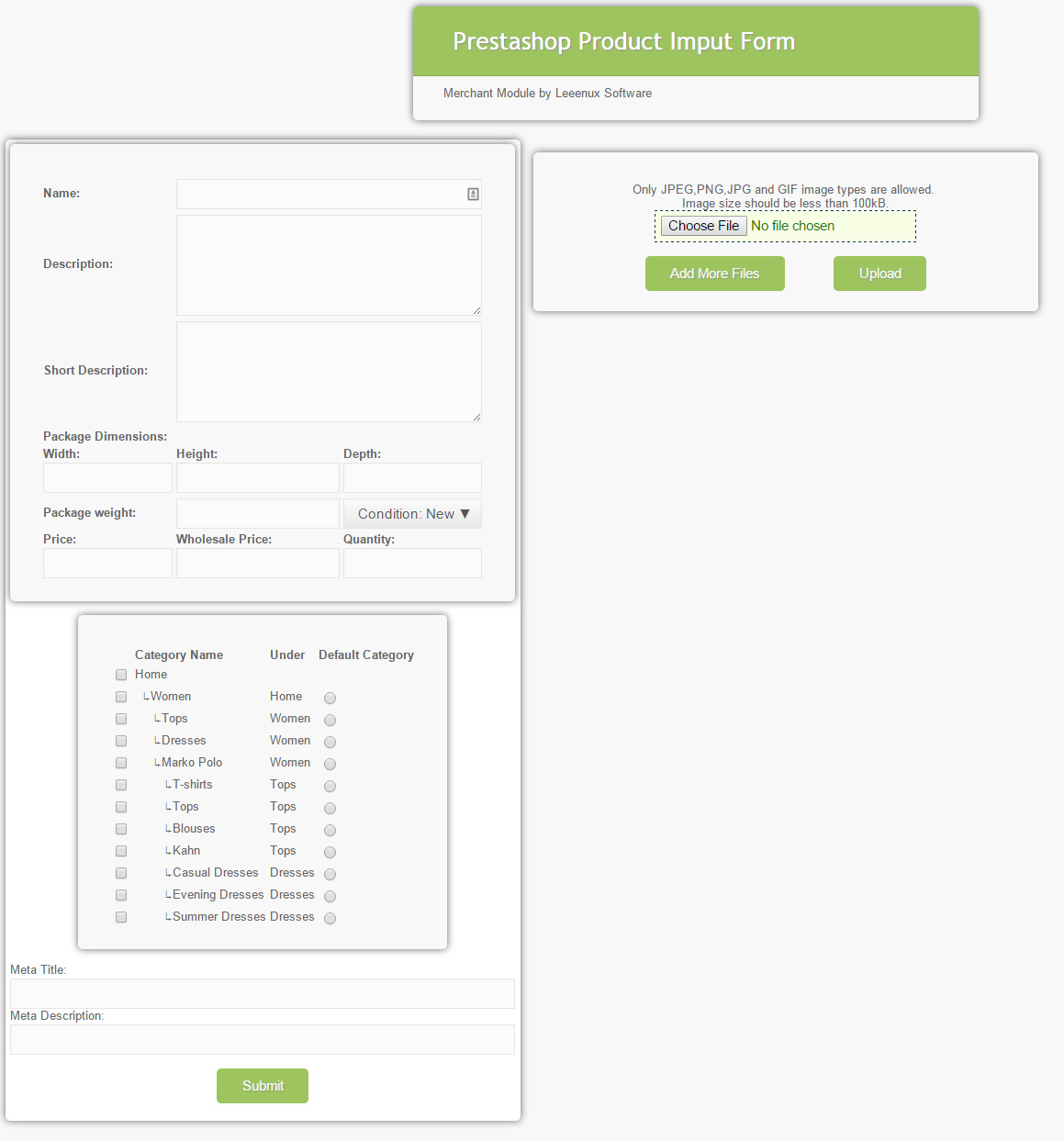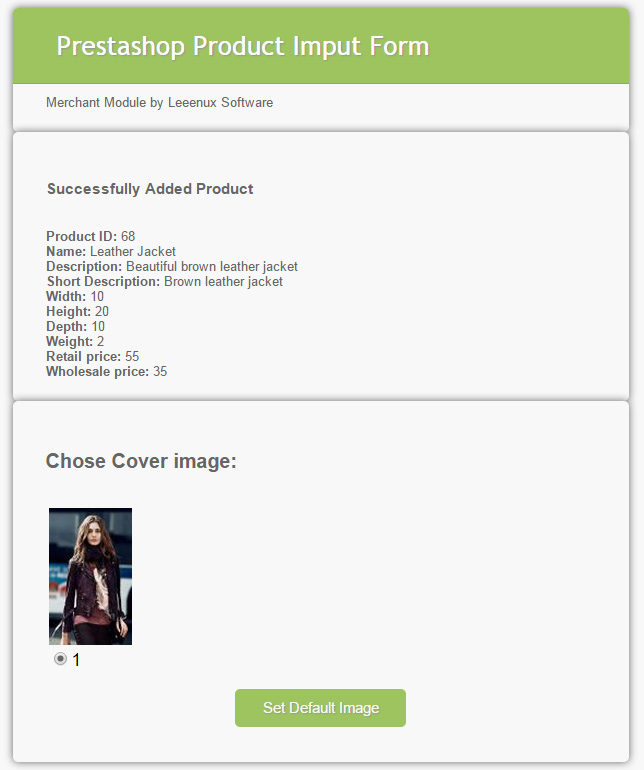 Product has been added, and we can proceed to add another product.